Custom Tours and Training Rides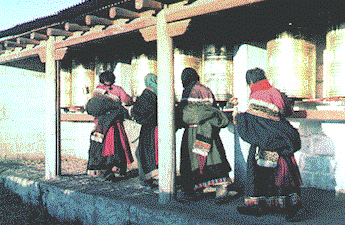 Bike China Adventures, Inc. offers Custom Guided Bicycling Tours through China. If you are interested in cycling in China either self-supported or with a guide, we can assist you. Feel free to contact us with any questions you might have.
We offer custom cycling tours over scouted routes, or adventure routes over uncharted territory. If you would like to bike in China, we would like to help make that possible, either through our guided tours, or by providing advice and information.
We also offer Training Rides to prepare those who prefer self-supported rides, but would like some hands on instruction on how to communicate in Chinese, finding accommodations, food issues, security, etc. We will ride with you for three days or more and teach you the tricks of the trade.
Our rates vary on the situation and number of cyclists. For a private unsupported tour, costs would be approximately $260/day/person. For a fully supported group tour of 10 or more, land costs would be $130/day/person.
You may choose from any of the listed tours, or ask for a custom route to be designed with your preferences.
Please feel free to send your comments or questions, and we will answer them as soon as possible.
---
---
Bike China Adventures, Inc.
Home
|
Guided Bike Tours
|
Testimonials
|
Photos
|
Bicycle Travelogues
|
Products
|
Info
|
Contact Us
Copyright © Bike China Adventures, Inc., 1998-2012. All rights reserved.