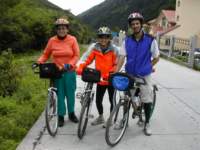 Margaret, Coll and Tony near Wolong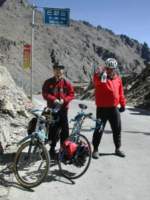 Guide Danny Chen and Dean on top of Balangshan Pass (4,523 meters, 14,485 ft.)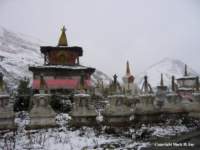 Stupas at Tagong Monastery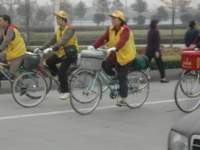 Chengdu local bike club
Do you have a China cycling travelogue you would like to share here?
Contact us for details.
---
To Bike Tibet: A Tour Across Western Tibet

Copyright © Erik Koto, 2007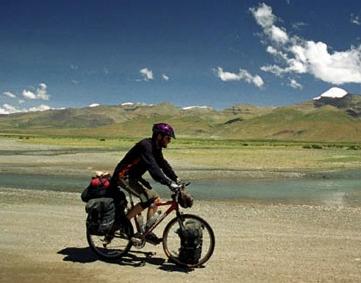 ---
Erik Koto: A Tour Across Western Tibet: Week 1 Week 2 Week 3 Week 4 Week 5 Week 6 Week 7
---
To Bike Tibet: A Tour Across Western Tibet
This is a collection of photos and notes from a 2001 cycle tour across Western Tibet to Mt. Kailash, a mountain sacred to both Buddhists and Hindus, and home of the Hindu god Shiva. The tour began in Pakistan riding through the Karakoram Mountains to Kashgar, China. These pages cover the trip from Kashgar to Kathandu, Nepal. My traveling companions are a Swiss cyclist I met on the road in Pakistan, and a Danish cyclist we met in Kashgar.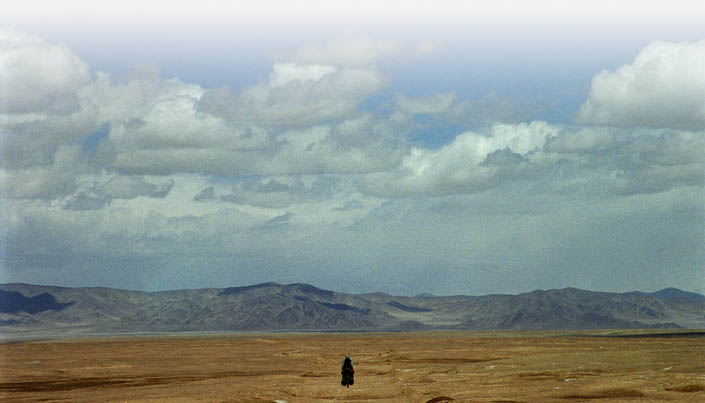 route
kashgar to kathmandu
distance: 2,627 km / 1,632 mi
time: 48 days / 43 riding
avg speed: 10 kmph / 6 mph
high point: 5,400 m / 17,700 ft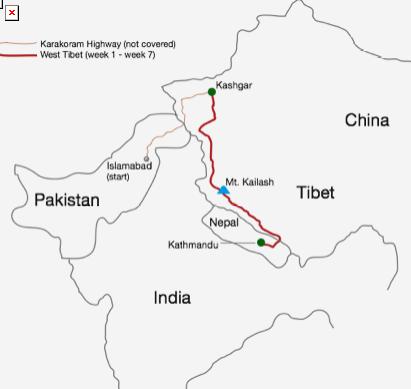 week 1: taklamakan desert

route
The Taklamakan Desert spans much of Western China. It is hot, dry, windy, and in places only just above sea level; as such it serves as a daunting jumping off point for a road that climbs above 17,000 ft.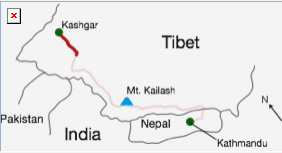 6.20.01
90 km 5.5 hrs
Set out from Kashgar with Martin Adserballe and Stephan Grumitz. Kashgar has grown so much in the last five years that I could not find the way out of town. A Chinese man on a bike noticed our confusion and showed us the way. Once on the main road he stopped, bought us soft drinks and sent us on our way to Kathmandu. Long hot day along the souther edge of the Taklamakan desert. Camped near a lake with views of the mountains.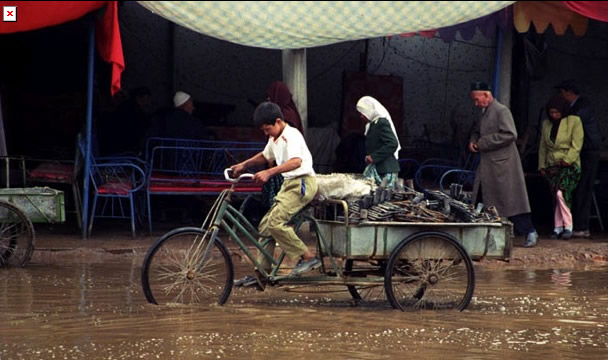 6.22.01
108 km 7 hrs
Nice poplar lined road, but a nervous day as we were turning on to road 219, the road is strictly closed to foreigners. Crested a hill on 219 and came upon a PSB (Public Security Bureau) checkpoint. Nervous ride through it but the PSD decided to ignore us. Illegal but tolerated seems to be the present Chinese stance on cyclists along the road (this is the same rumor we had heard in Kashgar).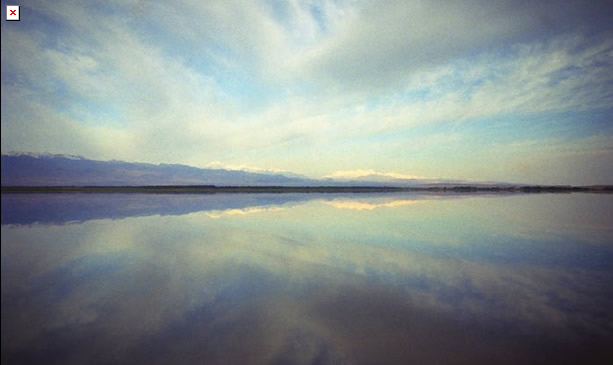 6.23.01
62 km 6 hrs
Frustrating slow day. Made horrid time, nervous about being able to make it to Kathmandu at this rate. Pavement ends. Washboard jeep road for the next 2,000K.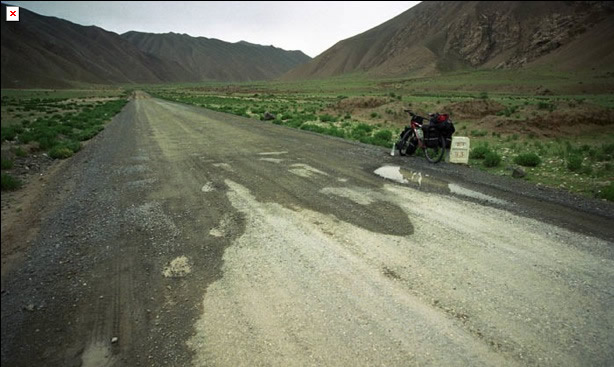 6.24.01
65 km6.5 hrs
First pass, 3245 m. Back in the mountains. Fast descent then a bad road. Deep mud, rock fields, knee deep river crossings. Stephan and I parted ways with Martin, I feel bad but our pace is faster and we have under 2 months left on our visas and 2,000 km to go.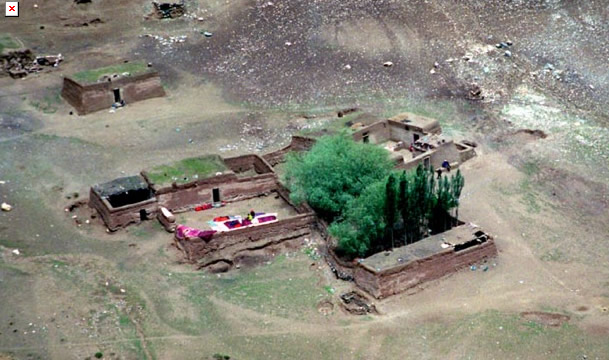 ---
Erik Koto: A Tour Across Western Tibet: Week 1 Week 2 Week 3 Week 4 Week 5 Week 6 Week 7
---
Bike China Adventures, Inc.
Home| Guided Bike Tours| Testimonials| Photos| Bicycle Travelogues | Products| Info| Contact Us
Copyright © Bike China Adventures, Inc., 1998-2015. All rights reserved.