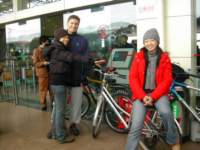 Cycling and romance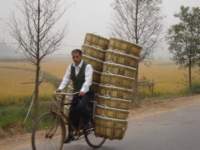 Changsha - Baskets anyone?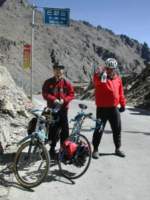 Guide Danny Chen and Dean on top of Balangshan Pass (4,523 meters, 14,485 ft.)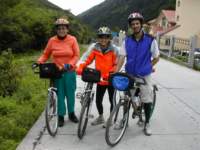 Margaret, Coll and Tony near Wolong
Contact Us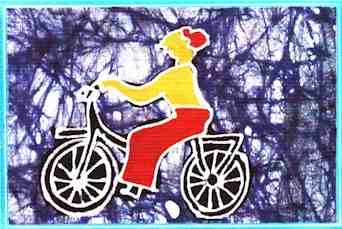 We would like to hear from you!
---
Or send us a message and we will respond by email.
Please send us your comments, questions, and suggestions using the form below. If you would like information on a specific tour, please tell us which one interests you.
---
Bike China Adventures
Home | Guided Bike Tours | Testimonials | Photos | Bicycle Travelogues | Products | Info | Contact Us
Copyright © Bike China Adventures, 1998-2013 All rights reserved.